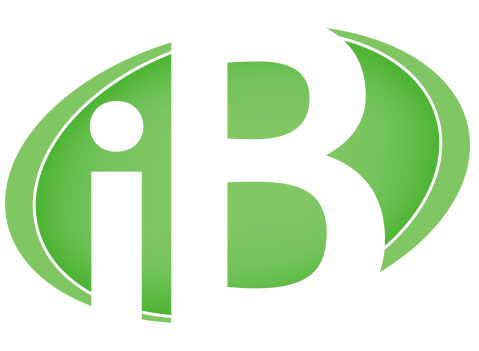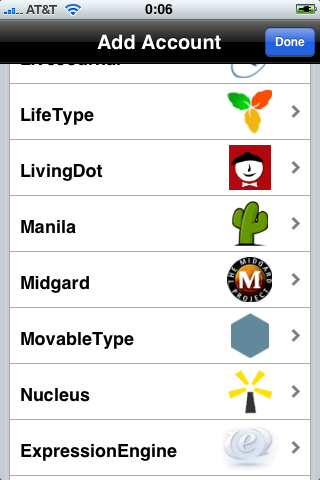 That's right! A company called illuminex has created iBlogger, a real mobile blogging for iPhone and iPod Touch users! iBlogger works with nearly any blog, including WordPress, TypePad, and MovableType, helping bloggers post quickly from iPhone and iPod Touch, anywhere, any time.

It's said to be compatible with Blojsom, Drupal, ExpressionEngine, MovableType, TypePad, and WordPress. (If you didn't see your blog hosting site there then DON'T FRET! . . . like I did.) iBlogger has optimized plugins for easy configuration and compatibility to: LifeType, LivingDot, My.Opera.com, SquareSpace, TypePad (I thought we already did this one), WordPress (um...I know we already mentioned this!), Xanga (that is old school!), Blogspot/Blogger (that's what I use! To bad they haven't added picture posting yet.)

It can work with any blog engine that can connect to an iBlogger generic API type like MetaWeblog or MovableType.

The point is that iBlogger will be able to let bloggers take pictures, add their thoughts, tags, categories and geotag links on the go. (That means no more carrying around a laptop and taking up space in Starbucks. BUT it means I can blog while talking to my friends. Time to be a Pro Multi-tasker!)

If you are a mac user (like me!) and have used ecto, then you might just appreciate this new app that was based on ecto. "ecto, the popular blogging application on the Mac, is the heart of iBlogger, and it purrs like a V8 motor." said Gary W. Longsine, illumineX CEO.

So what are the features?
* easily configure a blog in seconds, with RSD (Real Simple Discovery)
* post your thoughts
* effortlessly include a picture from your library, or take a picture on
the spot
* automatically saves your post in case you get a call while posting
* categories and tags to promote your blog
* customizable standard signature
* one-touch geotag location link
* works great on WiFi, 3G and EDGE networks
* Secure HTTPS connections
More Information: http://illumineX.com/iphone/iblogger/
iBlogger is available for $US 9.99, from the
iPhone App Store
Sadly you have to pay for the app, but isn't $10 worth the ability of mobility?